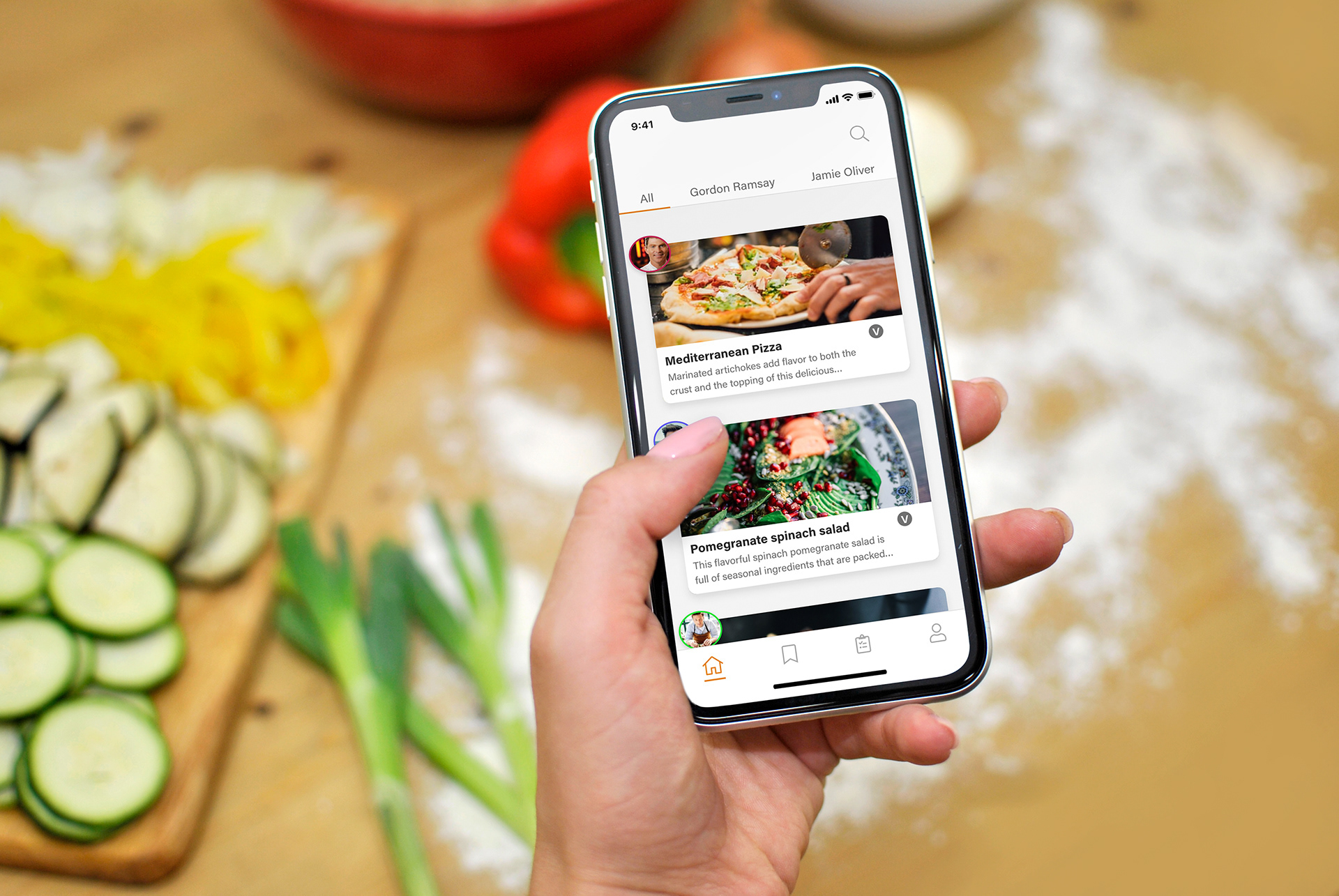 A collection of recipes from your favorite celebrity chefs
Many cooking apps focus on collecting recipes from home cooks and the general public.
As a design exercise, I wanted to create an app that sources recipes from your favorite celebrity chefs.  Choose to follow only the chefs that you want and be presented with recipes from their curated collections.
A key feature is the ability to add all the ingredients to your shopping list with the touch of a button.
Role: Ideation, UI Design, Prototyping
Follow your favorite chefs
Choose from chefs like Bobby Flay, Gordon Ramsay, Jamie Oliver, and many more. 
Add ingredients with a tap
Add all the ingredients from a recipe to your grocery list with a single tap.
Shop by recipe

Buy all the ingredients or just the ones for tonight.  Your choice.