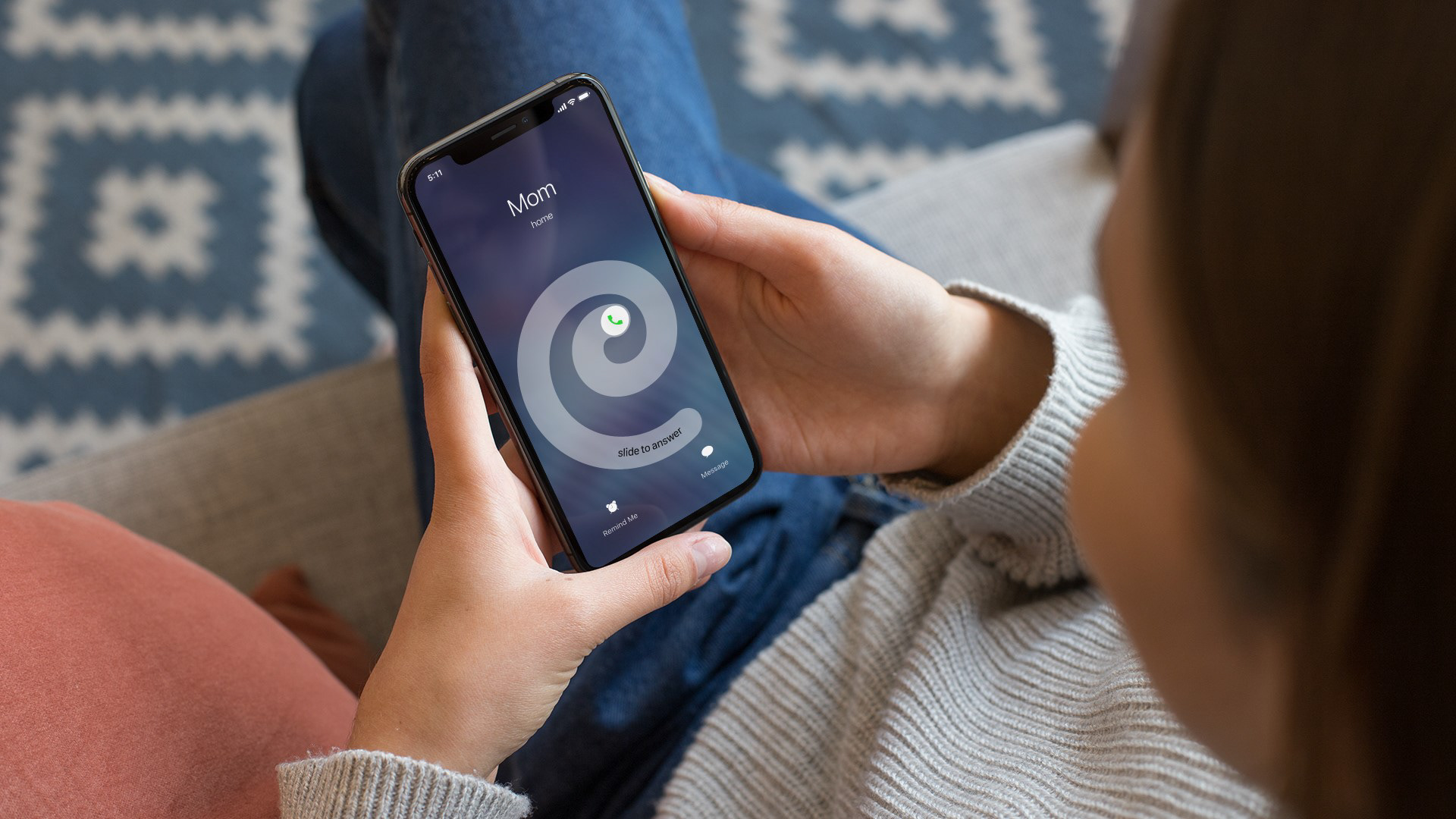 SWIRL TO

ANSWER

: A CASE STUDY
Mobile app
concept
for a custom call answering experience
People love personalization.  Themes, avatars, Bitmoji, Memoji... the list goes on.  Why not personalize the call answering experience?  Swirl to Answer is a fun, quirky way to answer the phone with an app that doesn't take itself too seriously.
Role: Ideation, UI/UX Design, Prototyping
USERS & AUDIENCE
The target users of Swirl to Answer are
teens and young adults
that want to express themselves with a personalized swipe gesture when answering their mobile phone.
RESEARCH
In order to gauge interest, I mocked up what an answer screen would like like - to where it was indiscernible from a real call screen - and showed it to several of my friends' kids and their classmates aged 12 - 17, to which they responded with enthusiasm.
To achieve a larger sample group I surveyed 8 young adults from the neighborhood - 4 males and 4 females.  Interestingly enough the girls were more enthusiastic than the guys.
I surveyed another 5 young adults - 3 males and 2 females.  Once again there was more interest amongst the girls.  This suggests further testing is required to validate a possible revision of my original target audience to
female
teens and young adults.

Enthusiasm amongst 12-17 yr. olds
Sample size of 10 females and 8 males
DESIGN PROCESS
Sketched out basic screens and functionality.  Decided not to wireframe as it's a simple concept with few screens.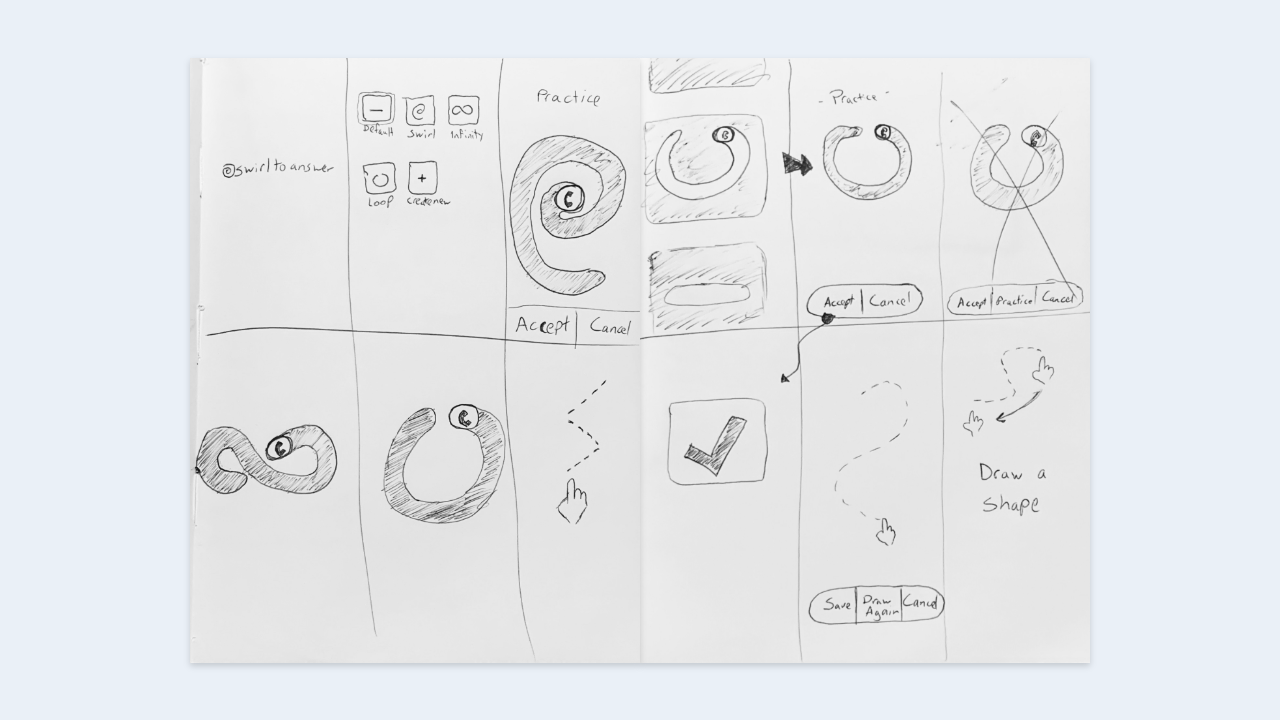 COLOR SCHEME
After some color experimentation I chose a salmon-pink-purple gradient which I mocked up, prototyped, and showed to a couple of teens.  Feedback was it "looked like Instagram."  I decided to go back to the drawing board.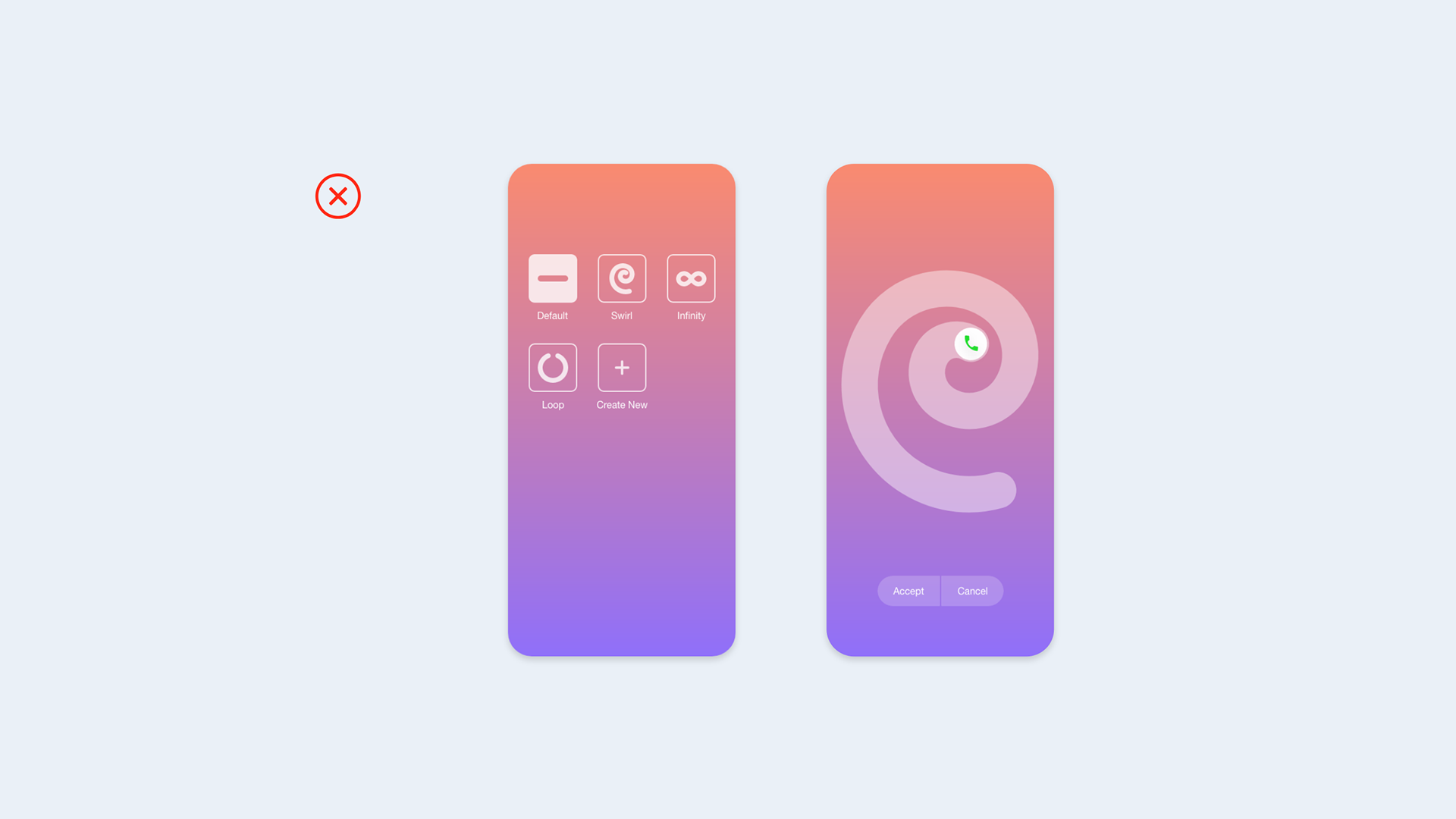 I chose to alter the button design a bit to sit better against a solid background, and mocked up solid pink, purple, and blue screens. 
A quick poll got me my answer: pink.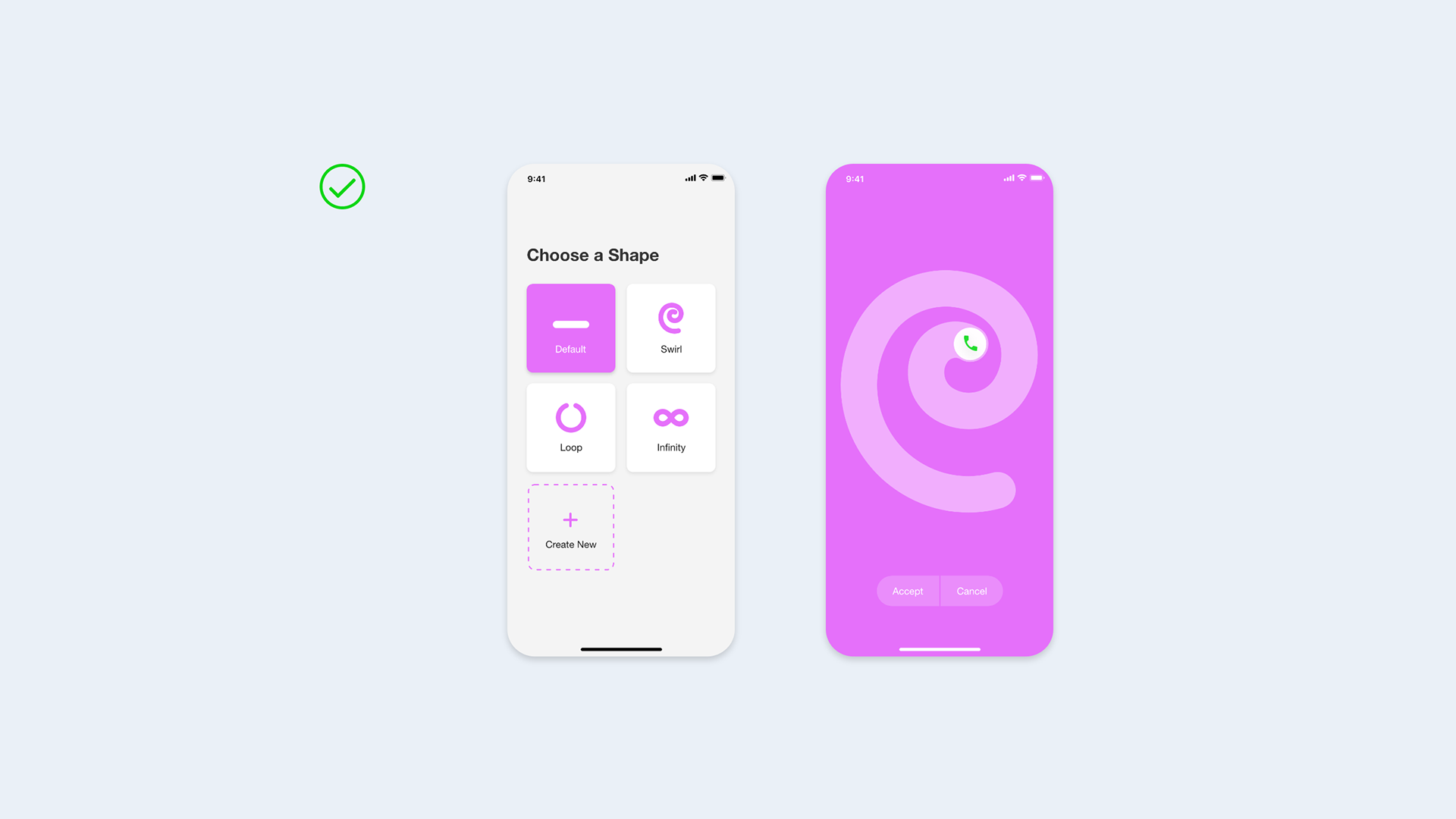 Ideally I would test multiple color schemes with focus groups or offer themes were this app to be built.
COLOR PALETTE


CONCLUSION

I was encouraged by the enthusiasm for such an app, but also surprised by the unanimous excitement of the females versus only partial interest from the males.  If I were to do this again I would survey a larger group to see if that still holds true pulling from a larger pool.
I would also consider testing color schemes with simple screens before prototyping it out, as it was time intensive to adjust later.
Overall it was an informative experience which validated some of my assumptions, while challenging others.  But most importantly it validated the concept.